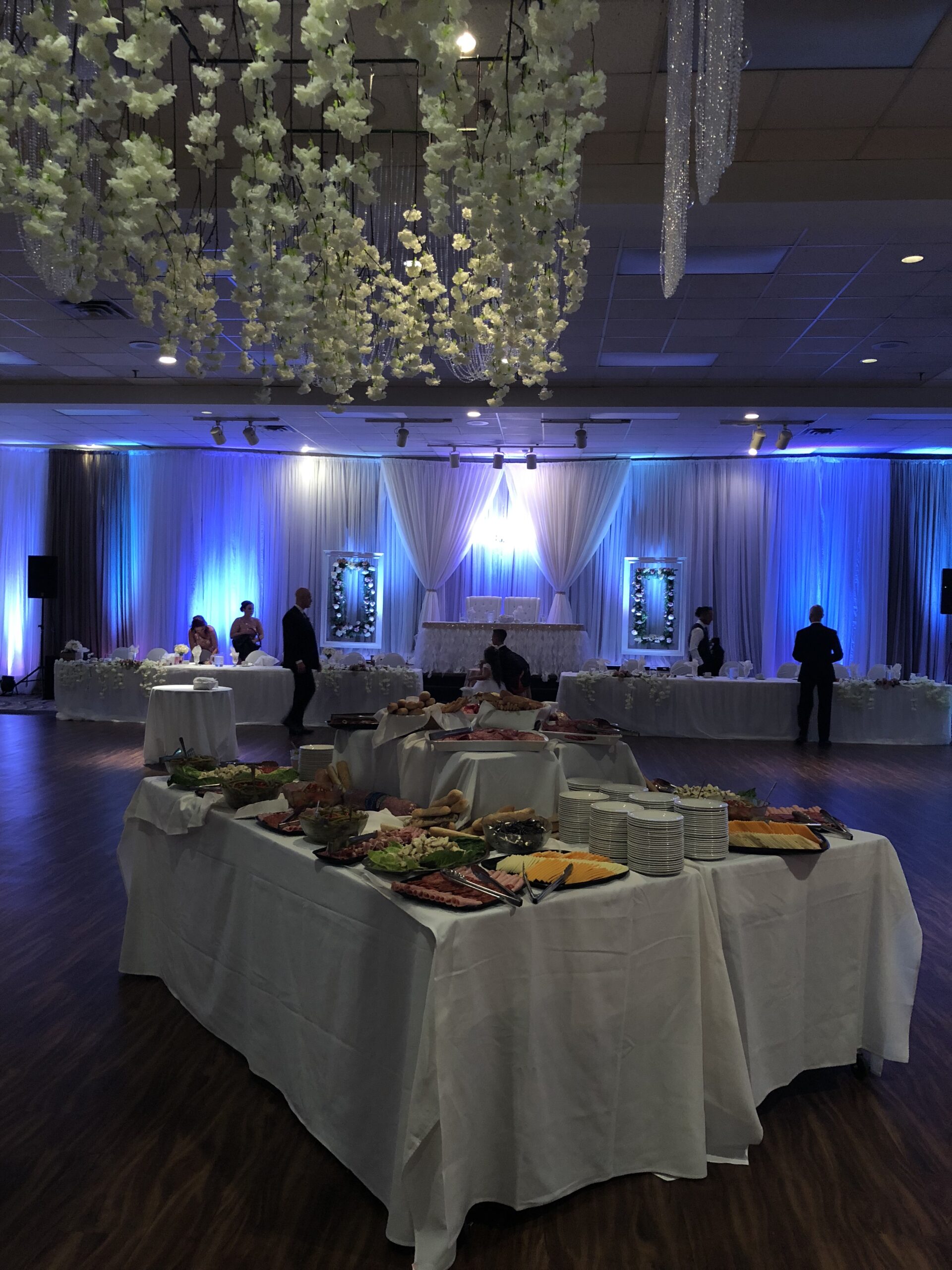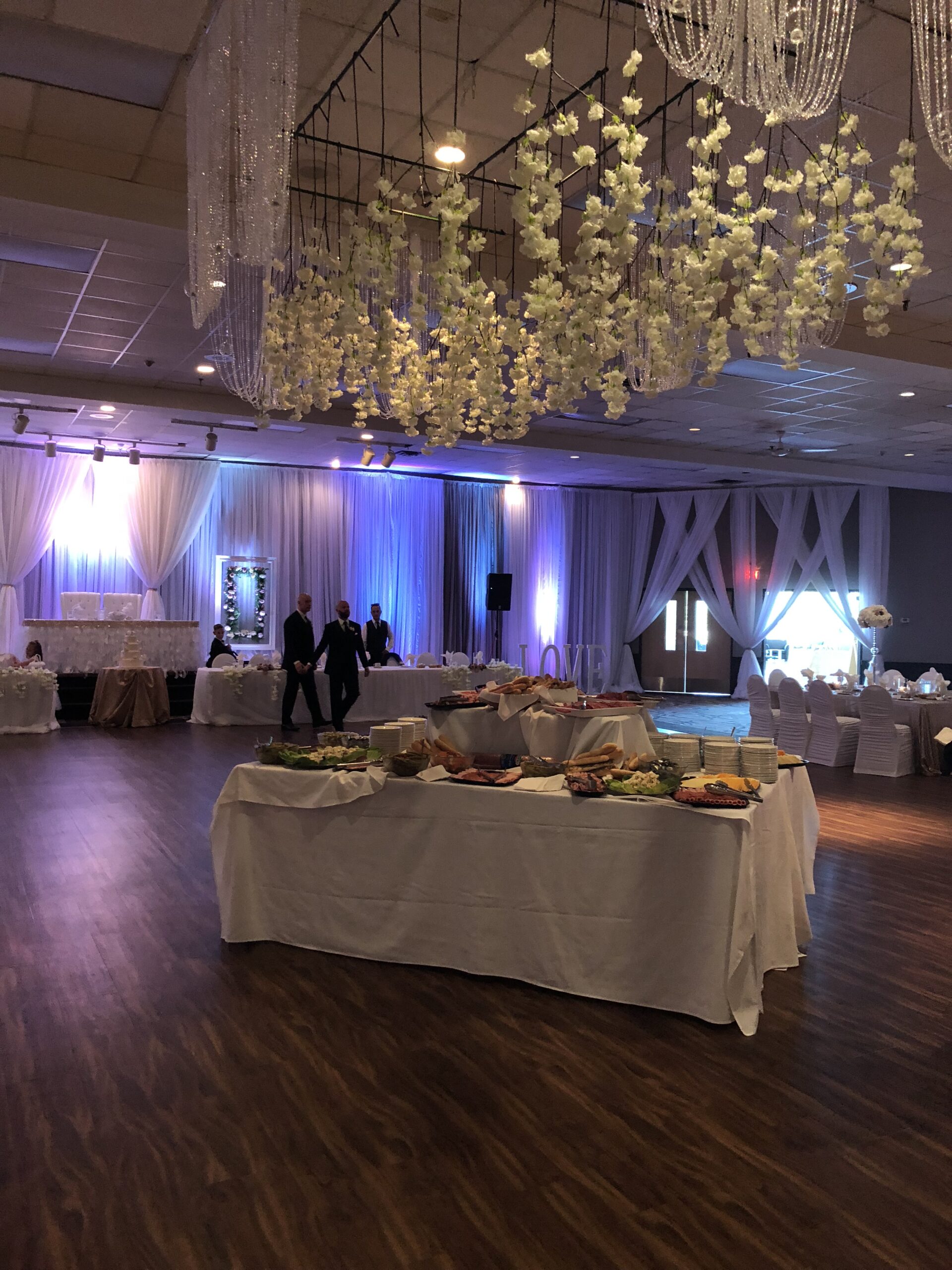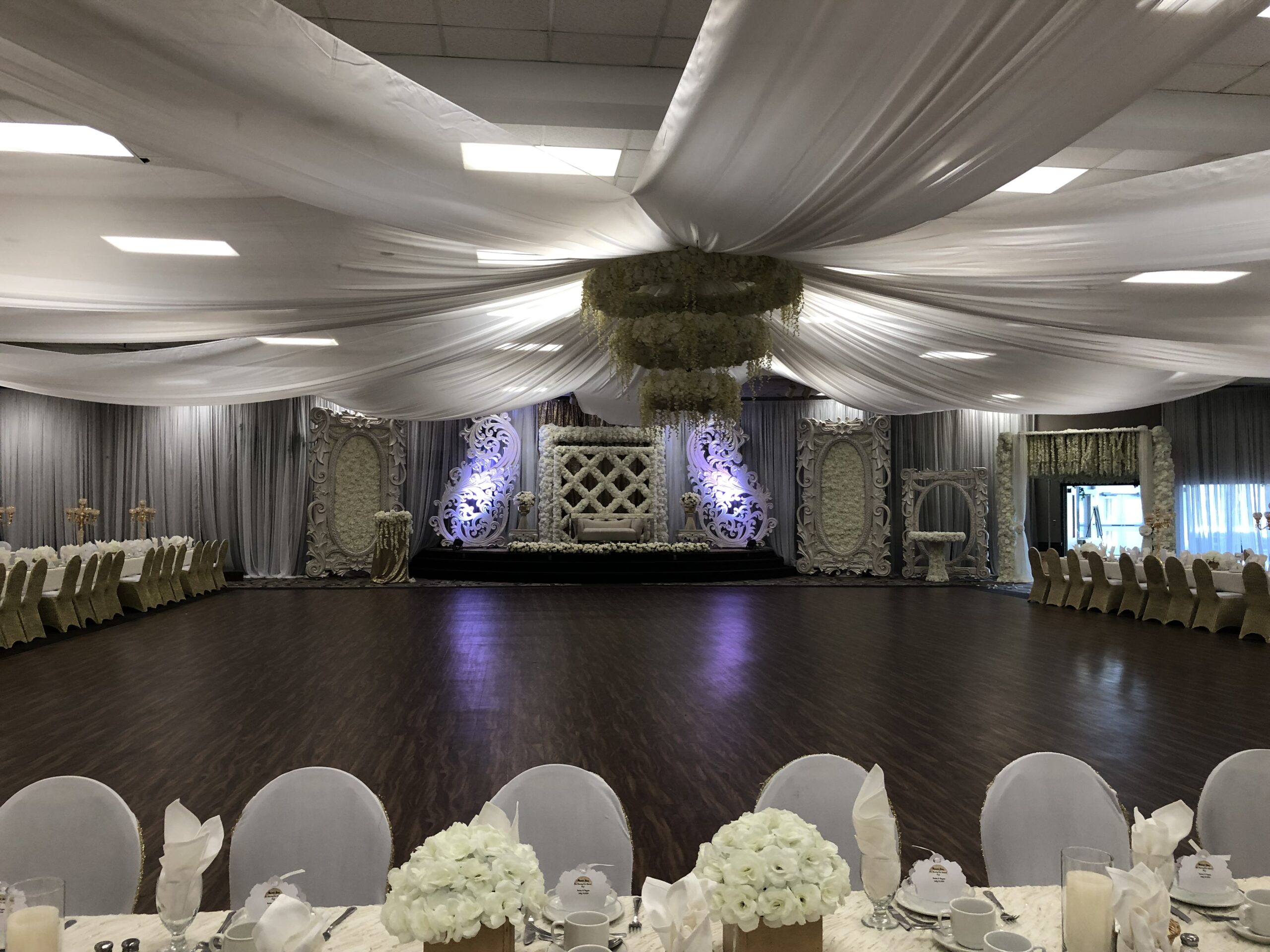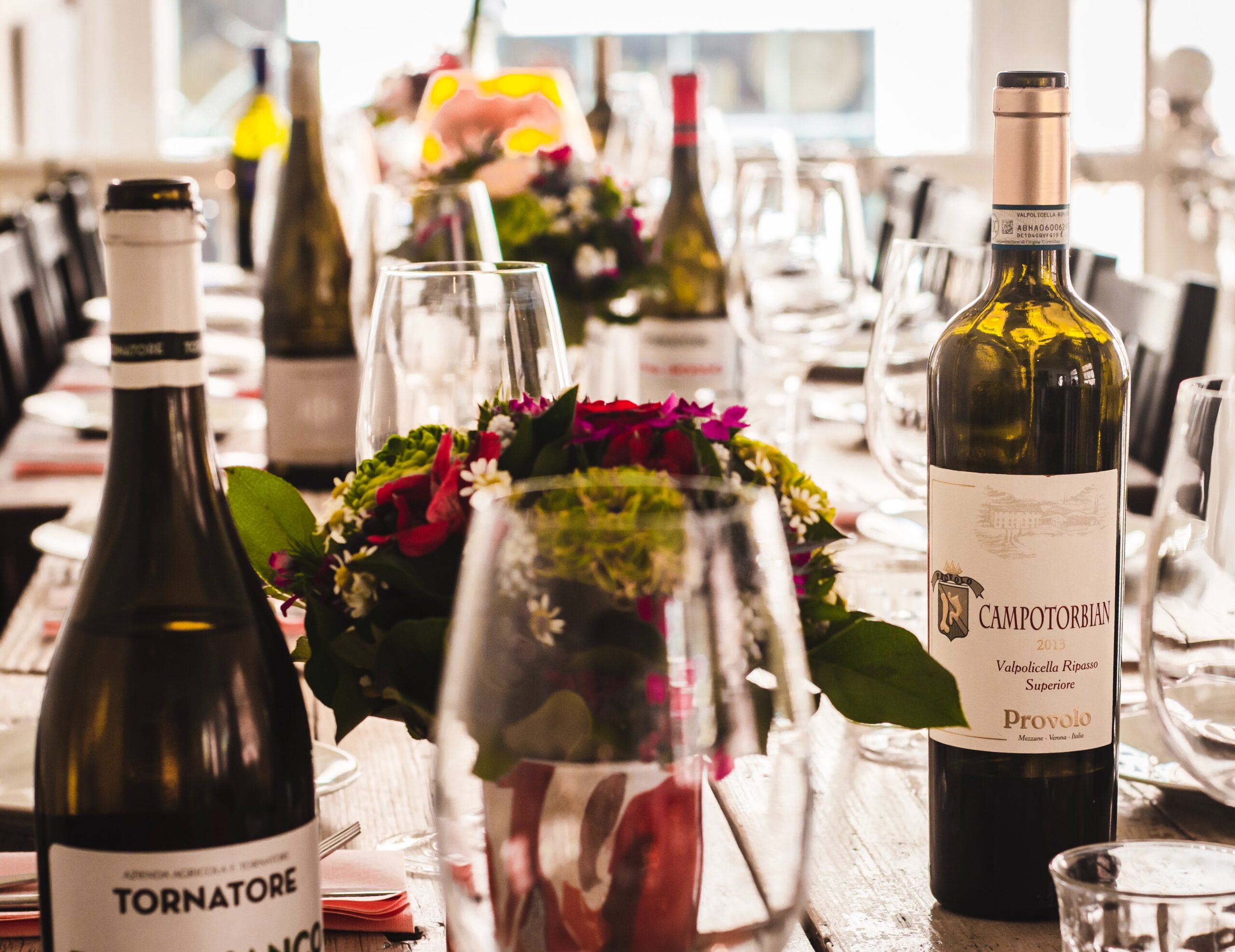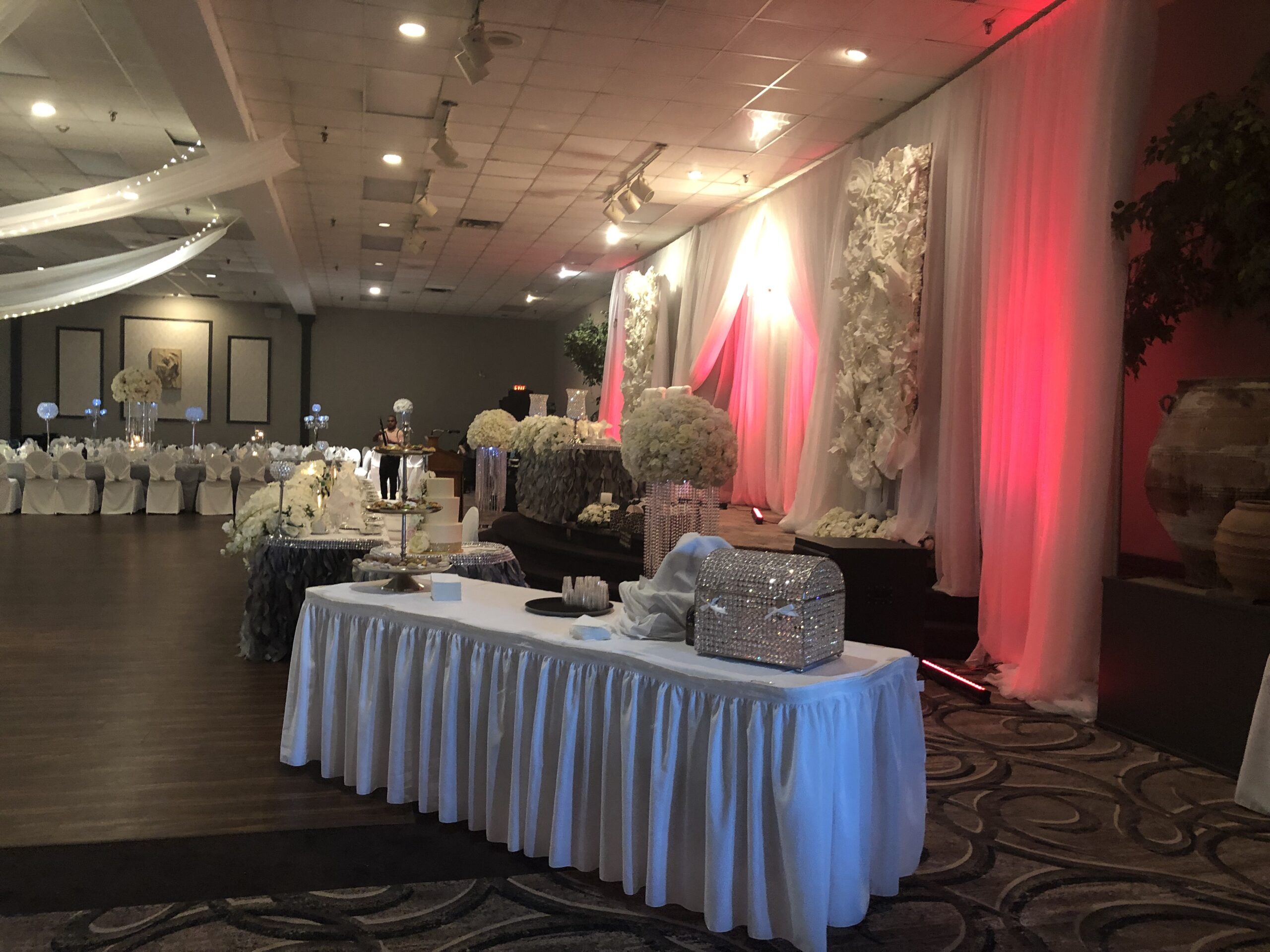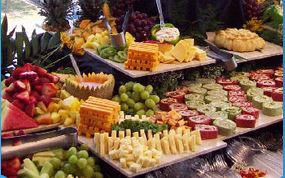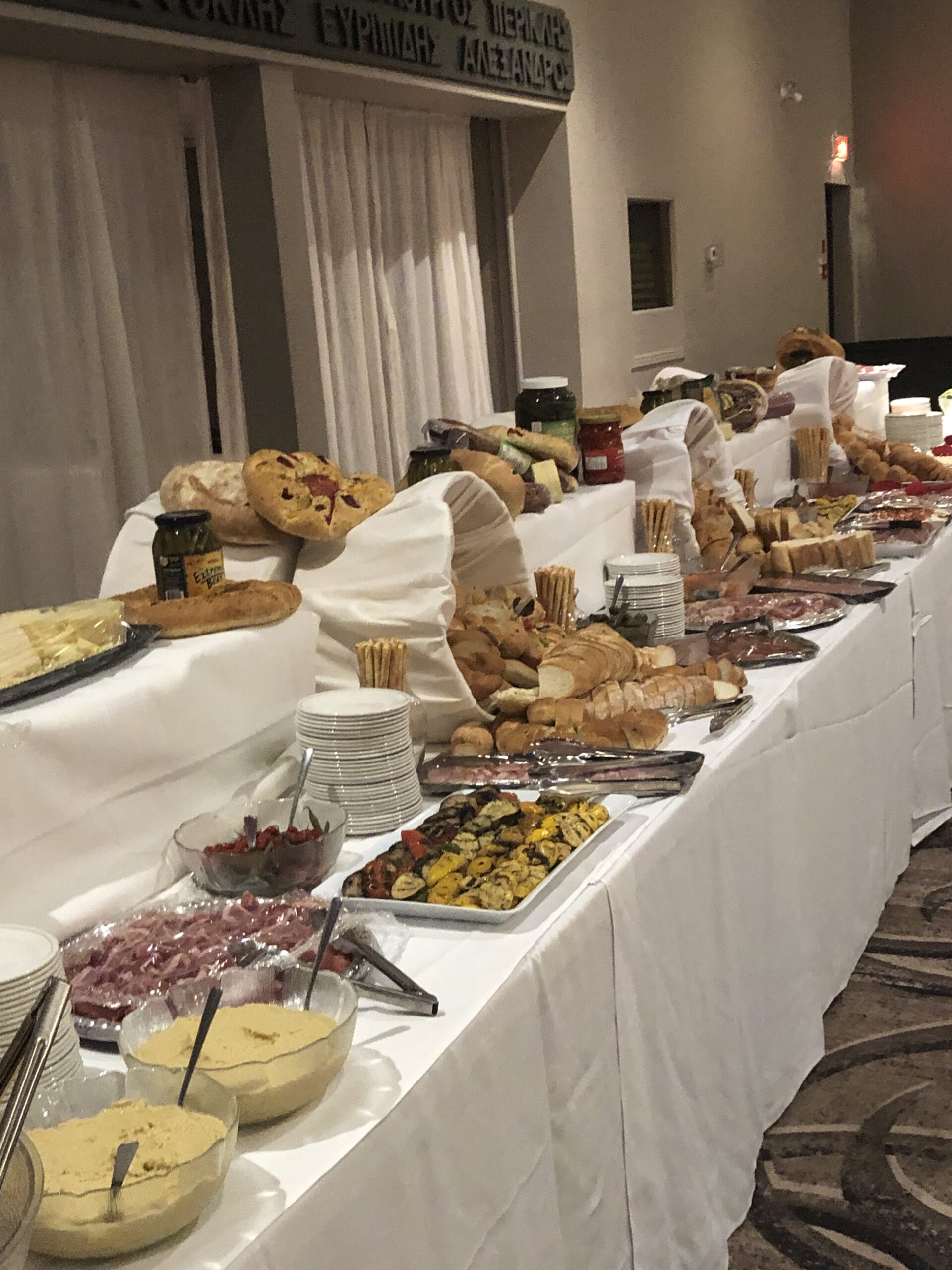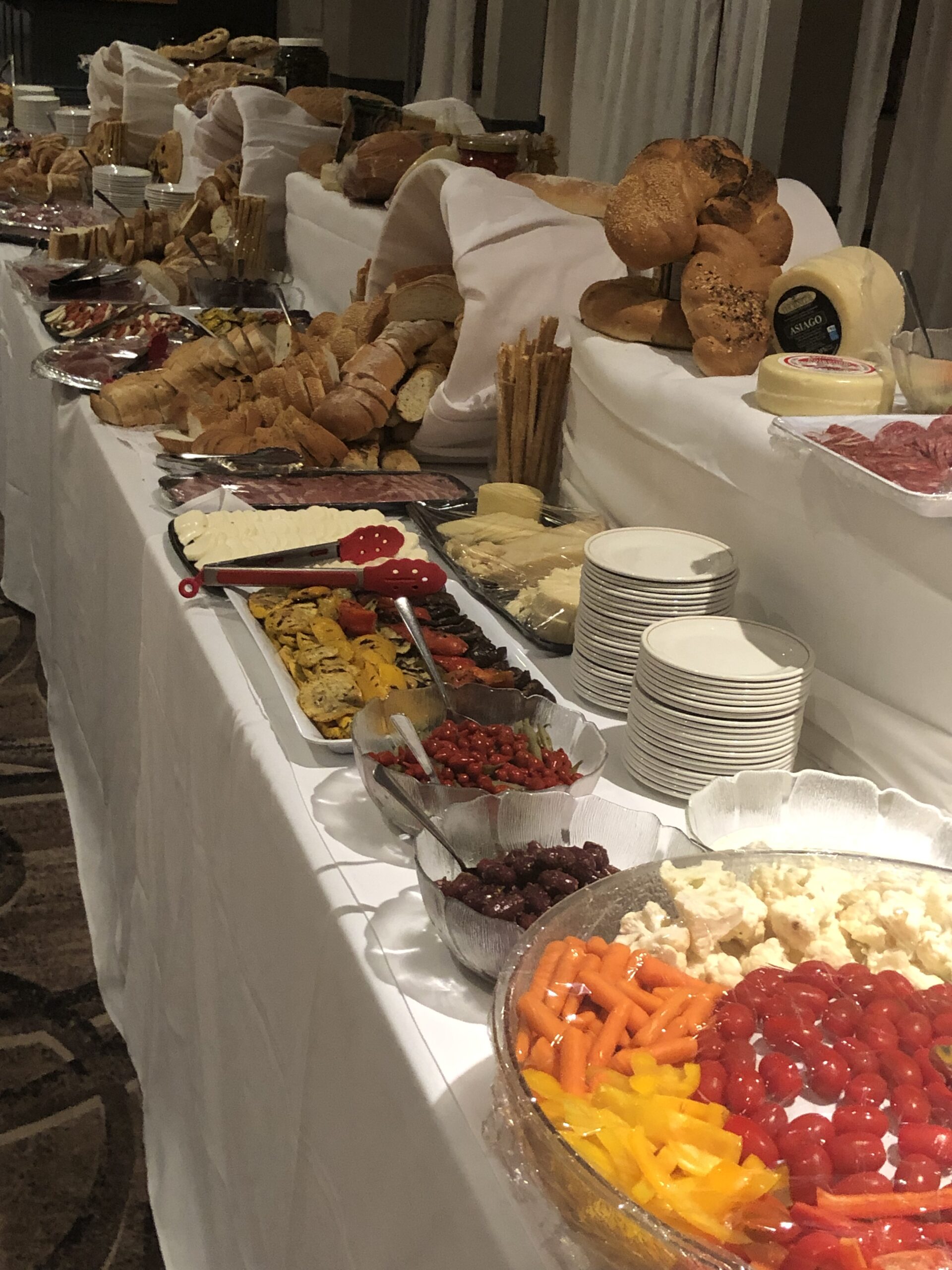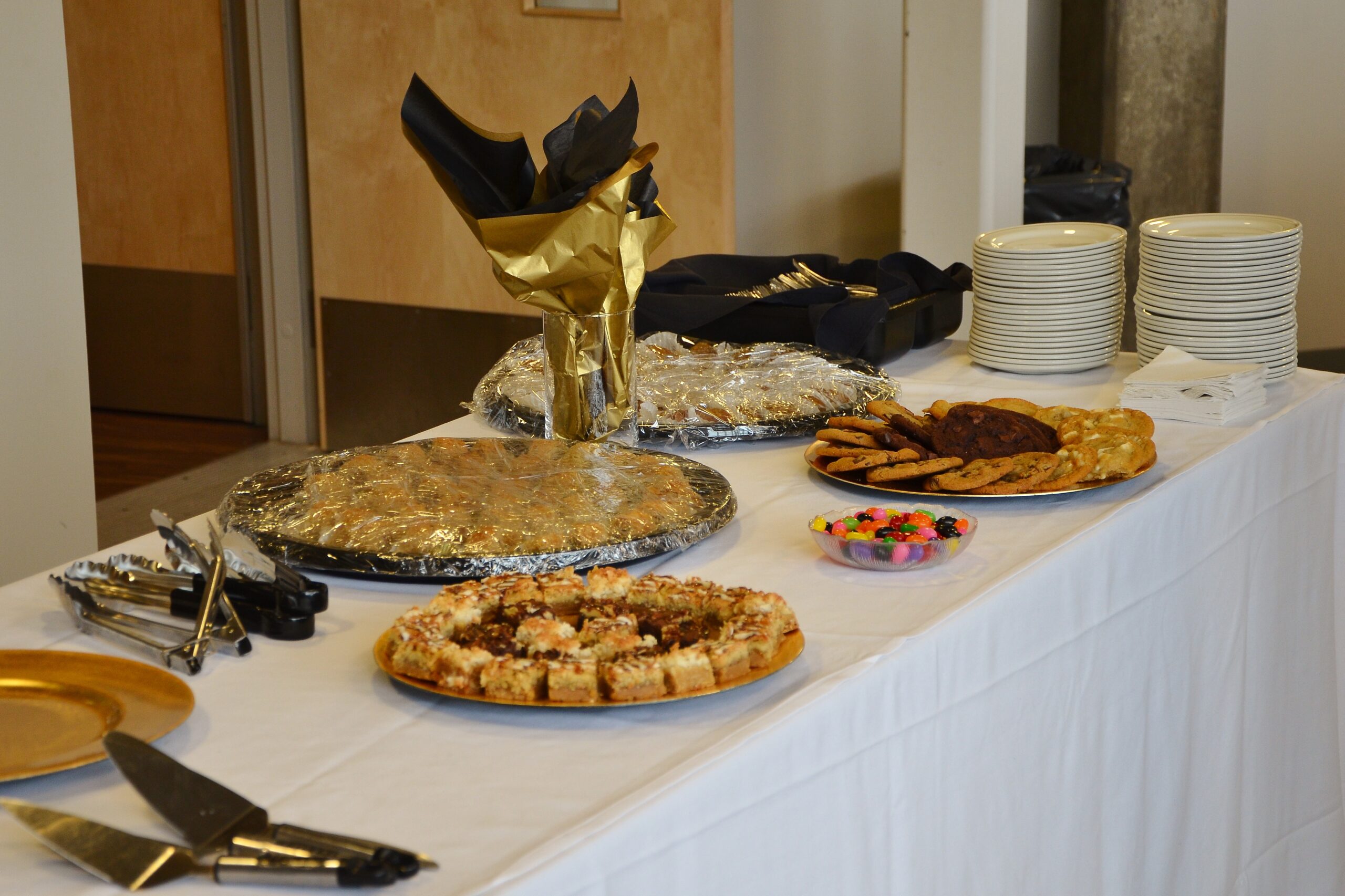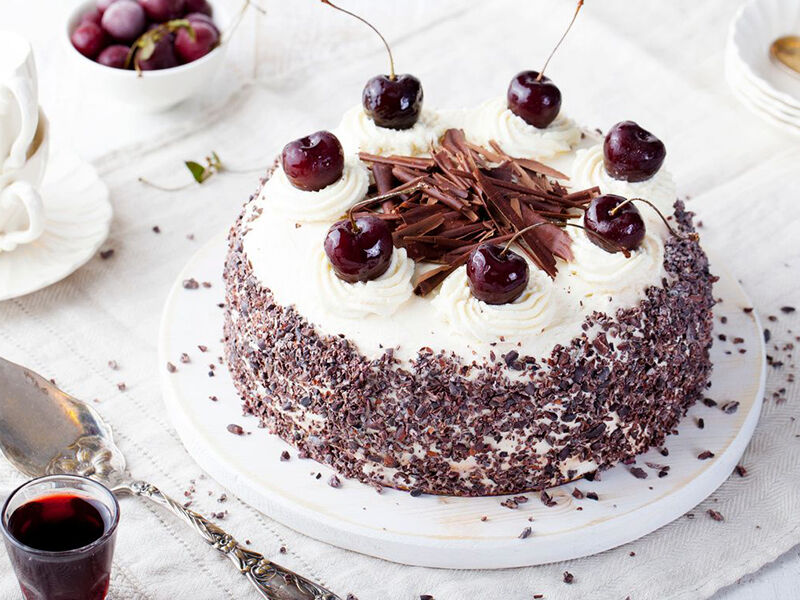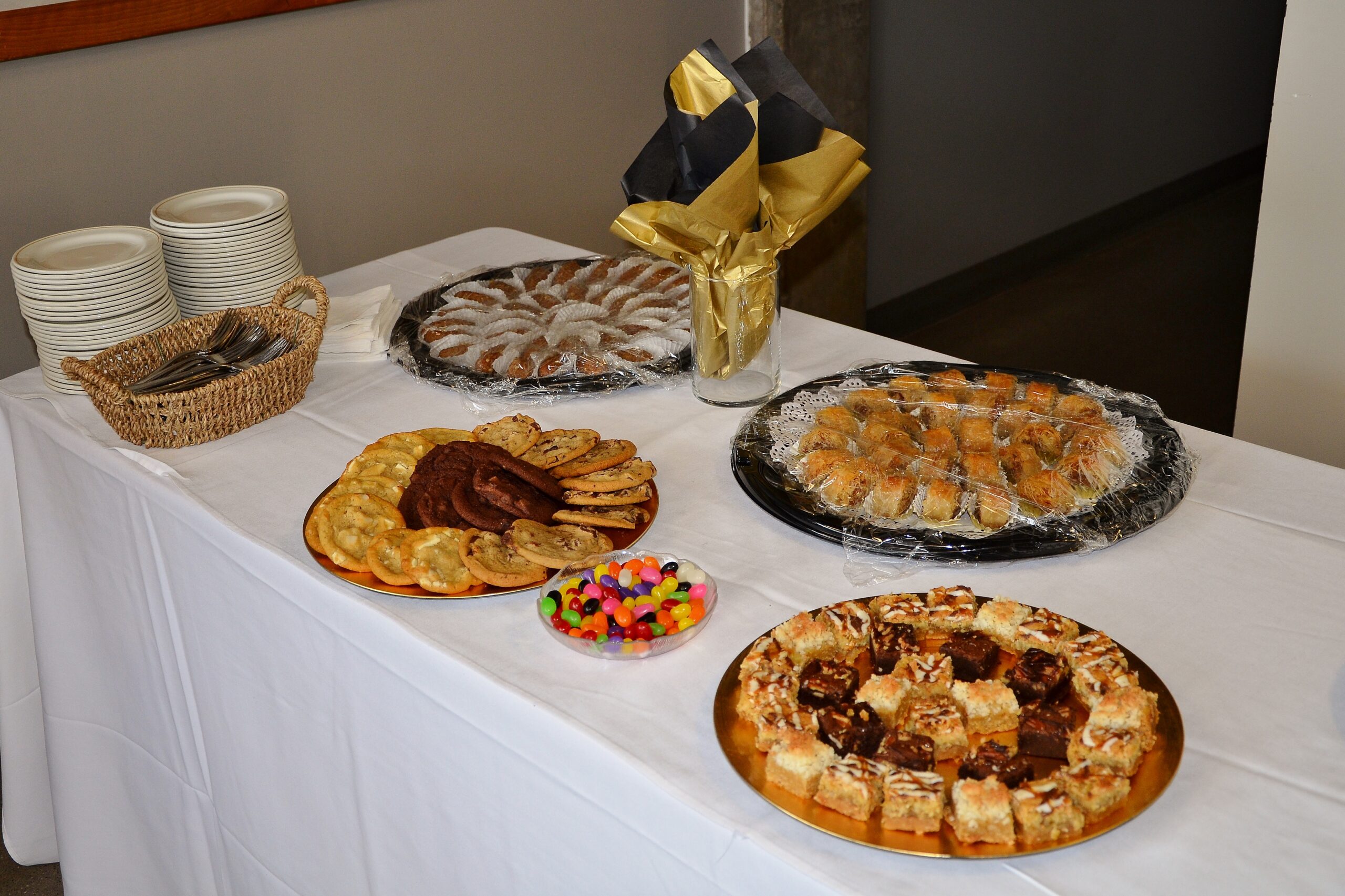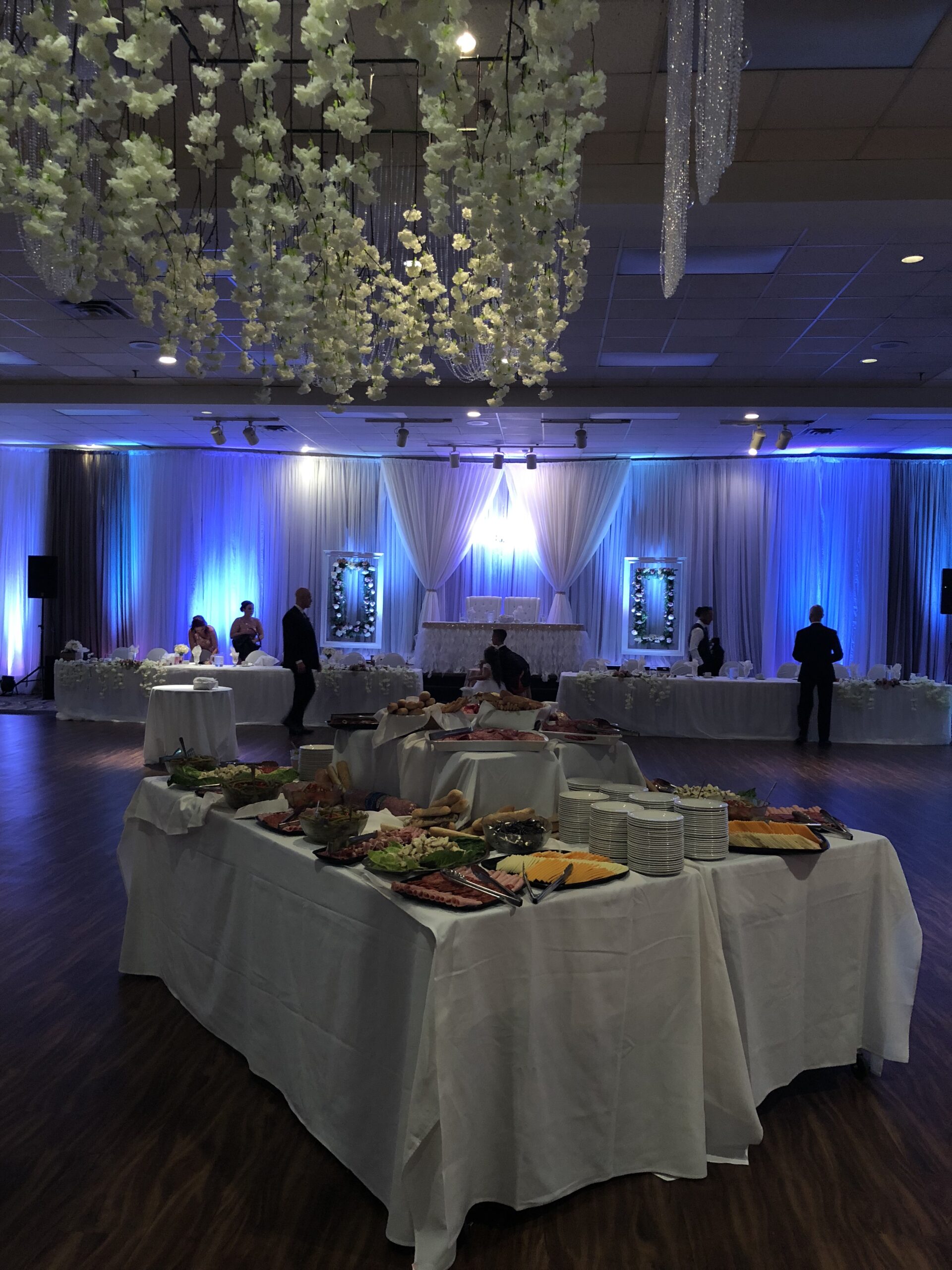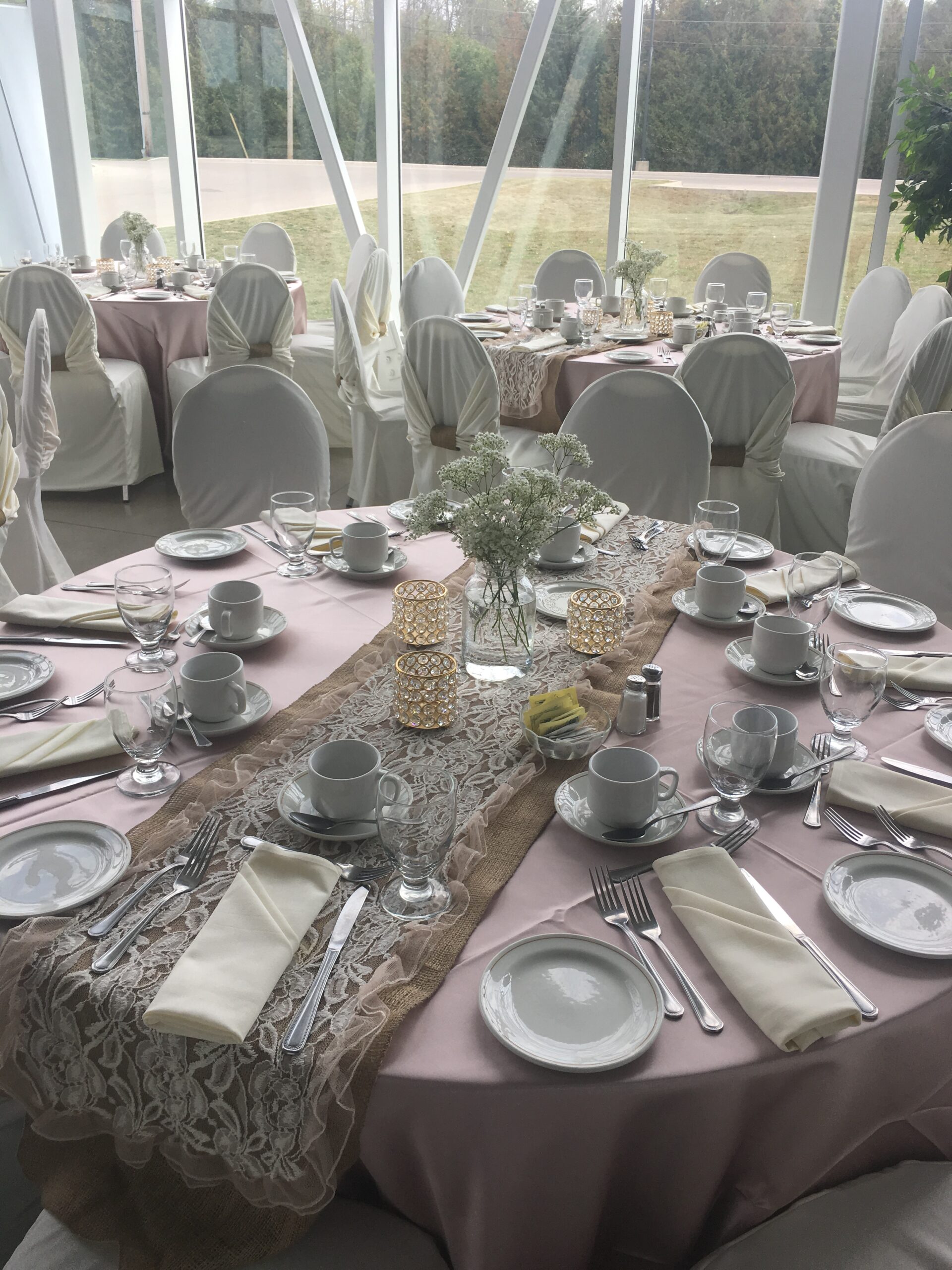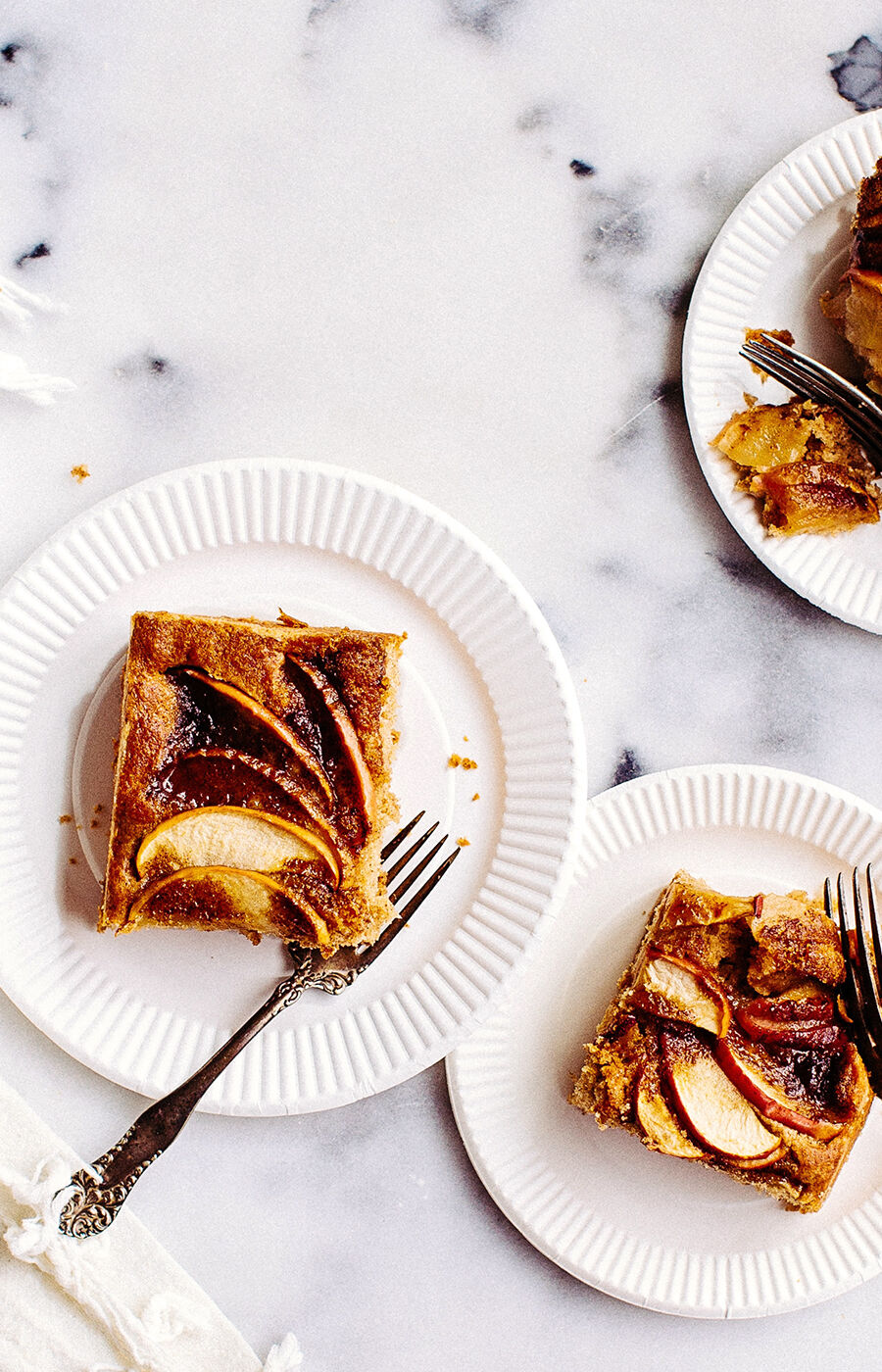 pixabay_restaurant-2697945_1920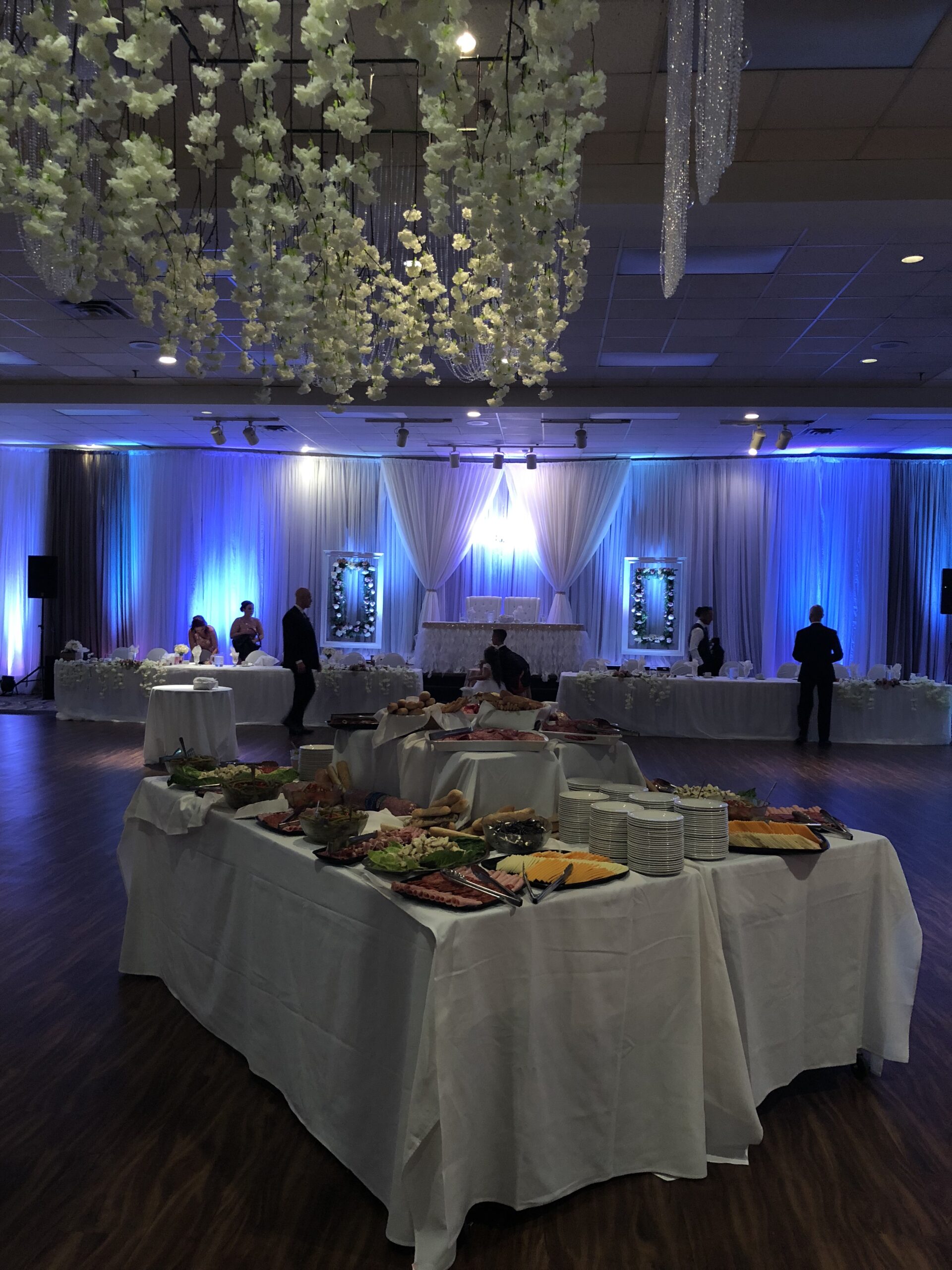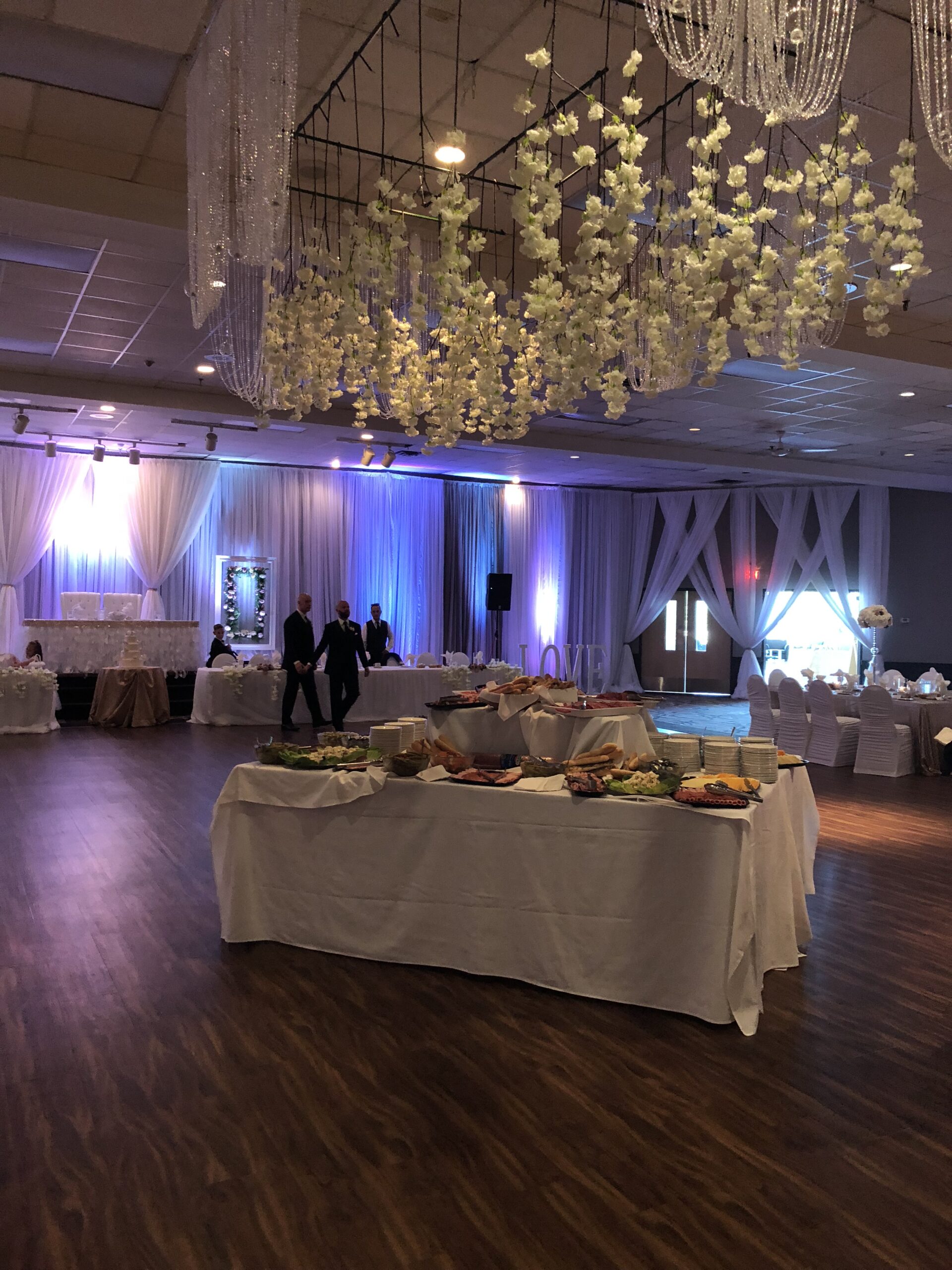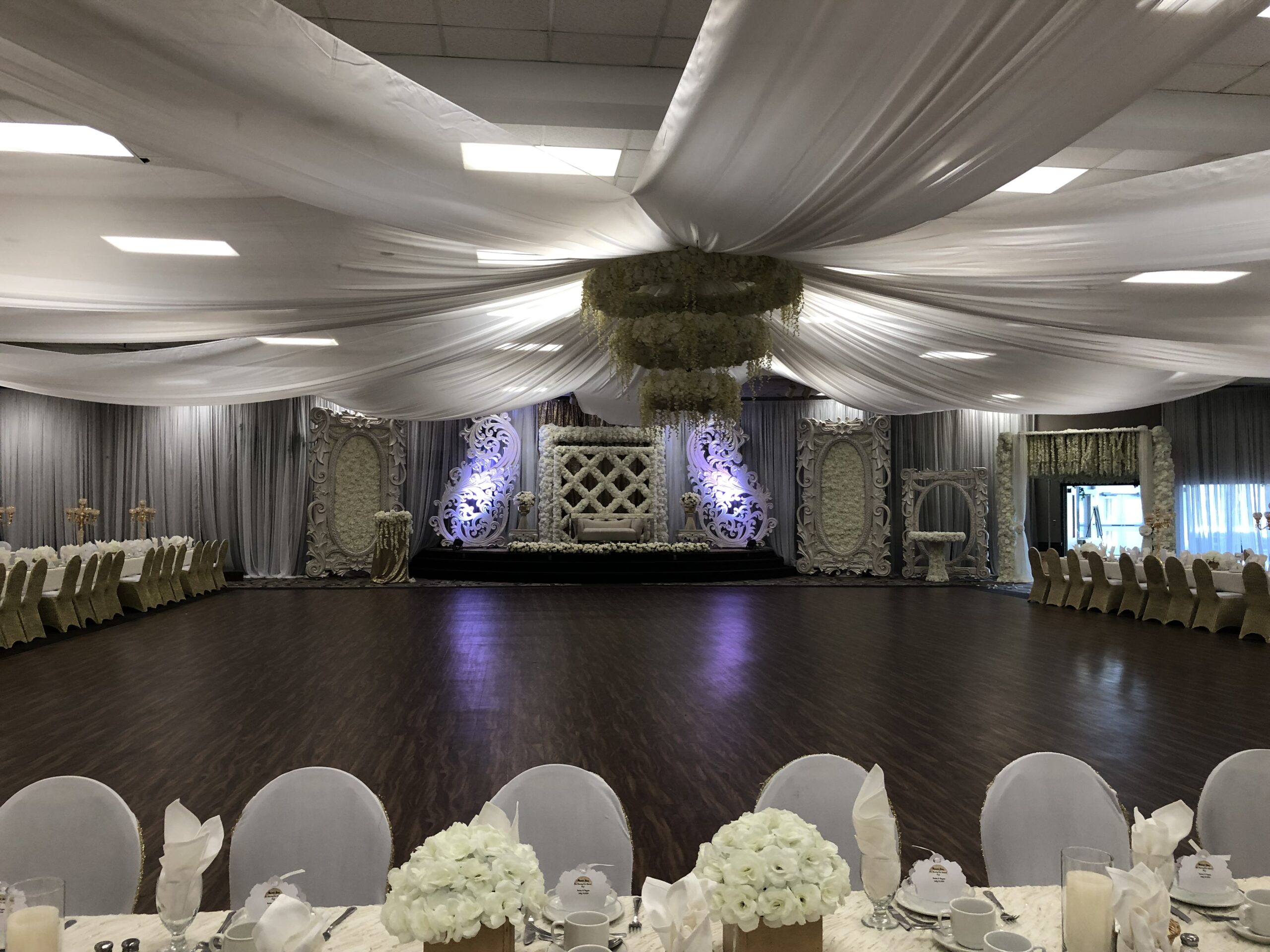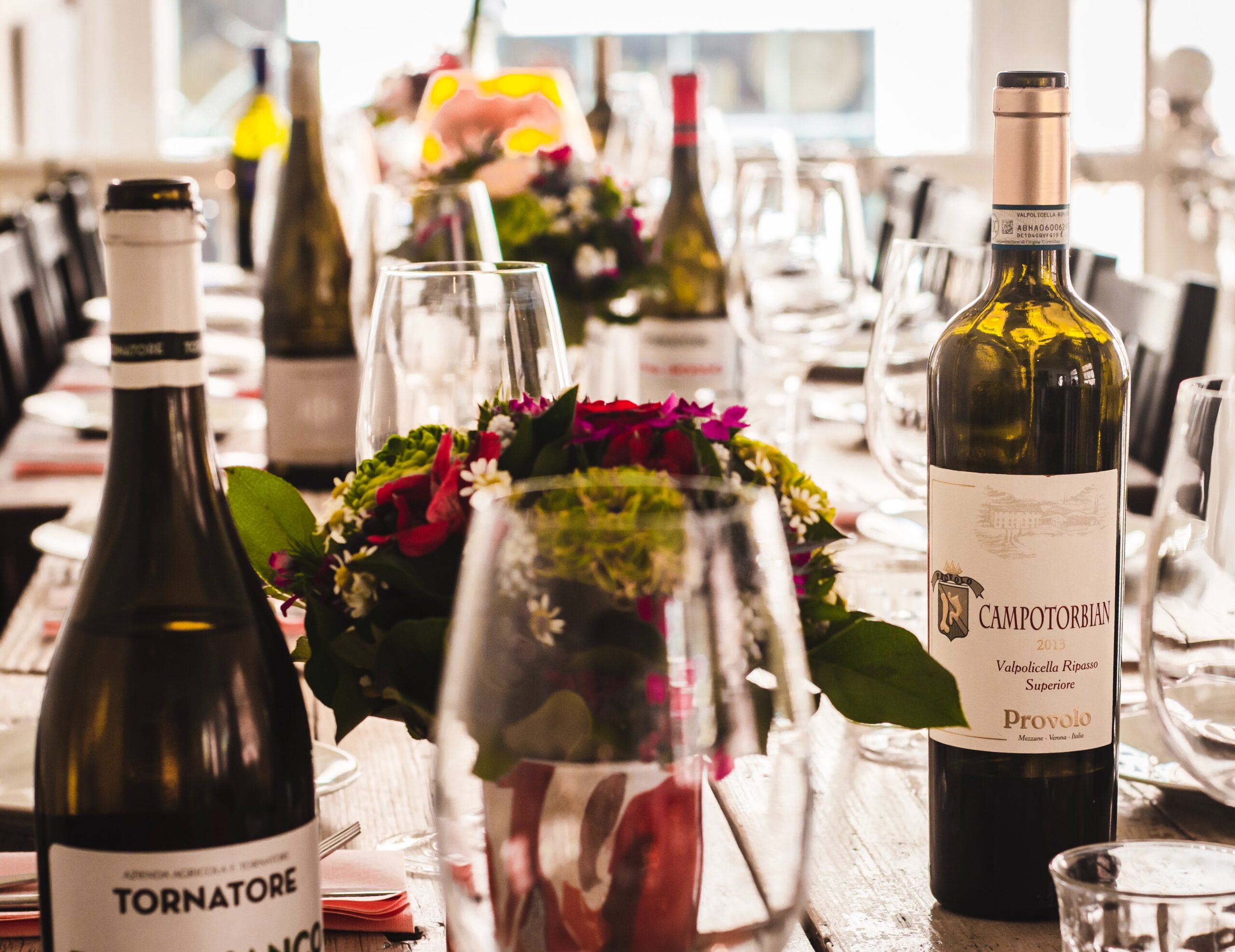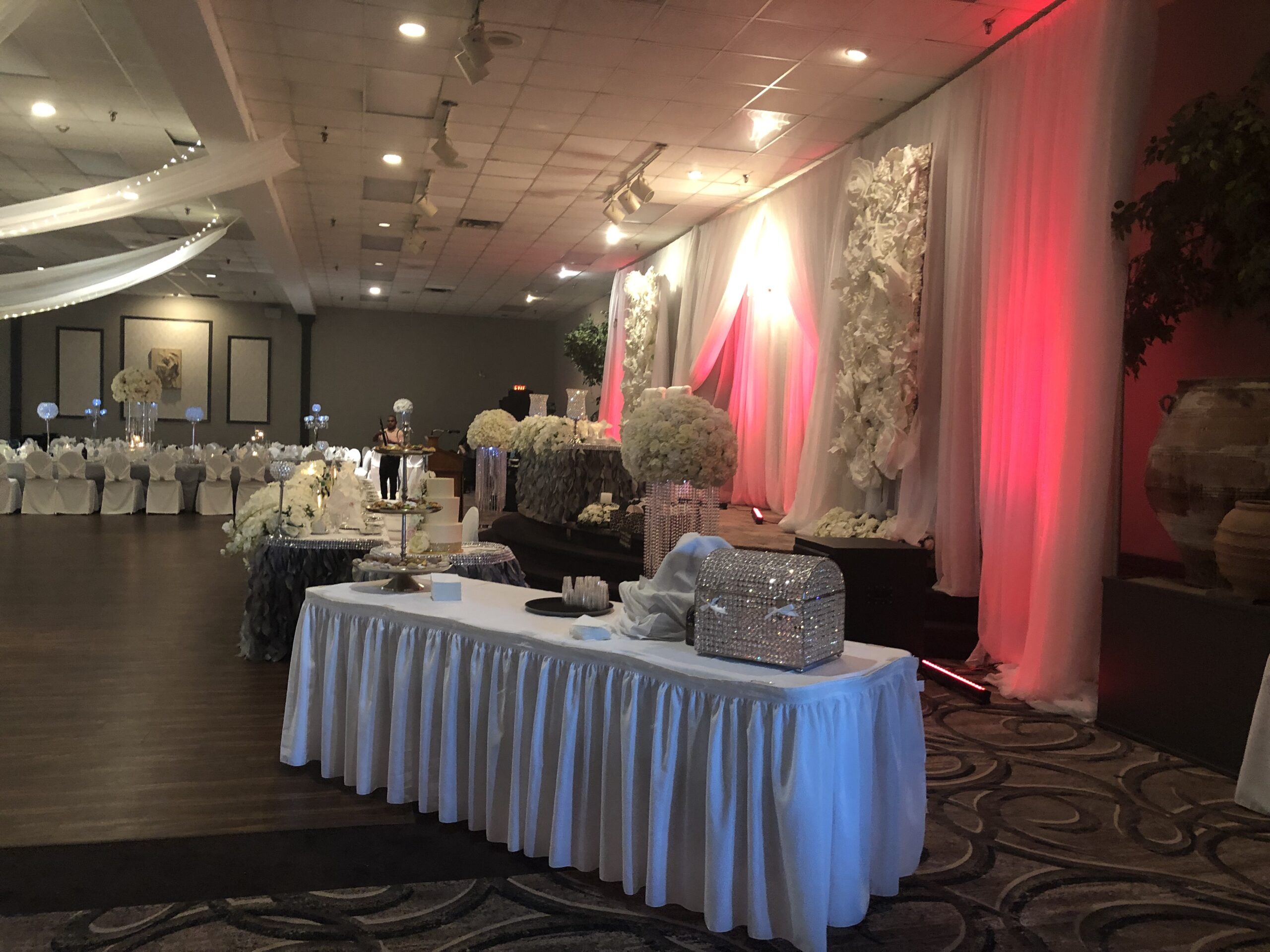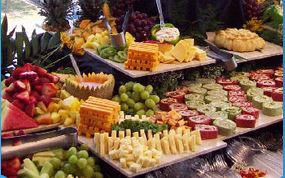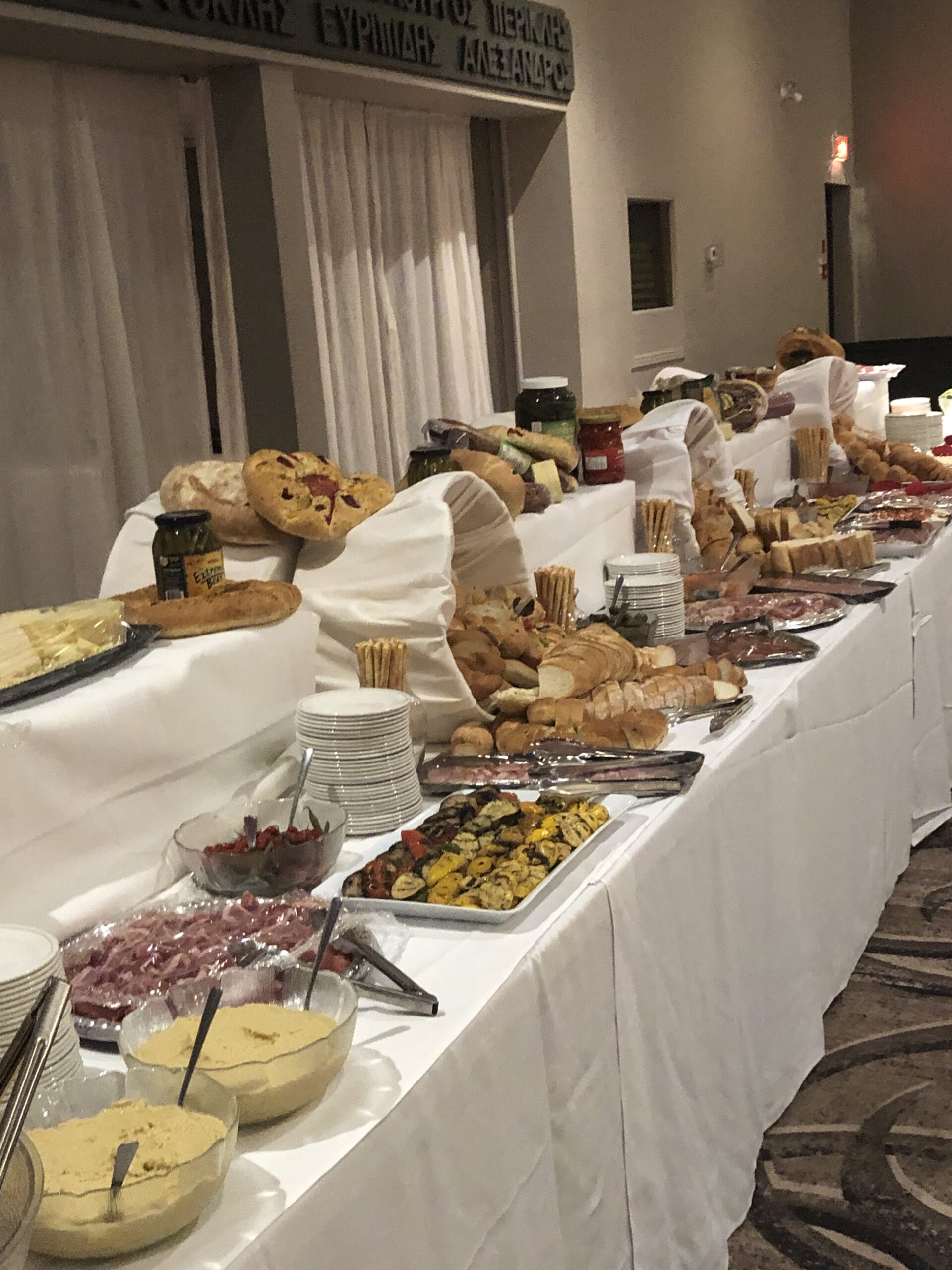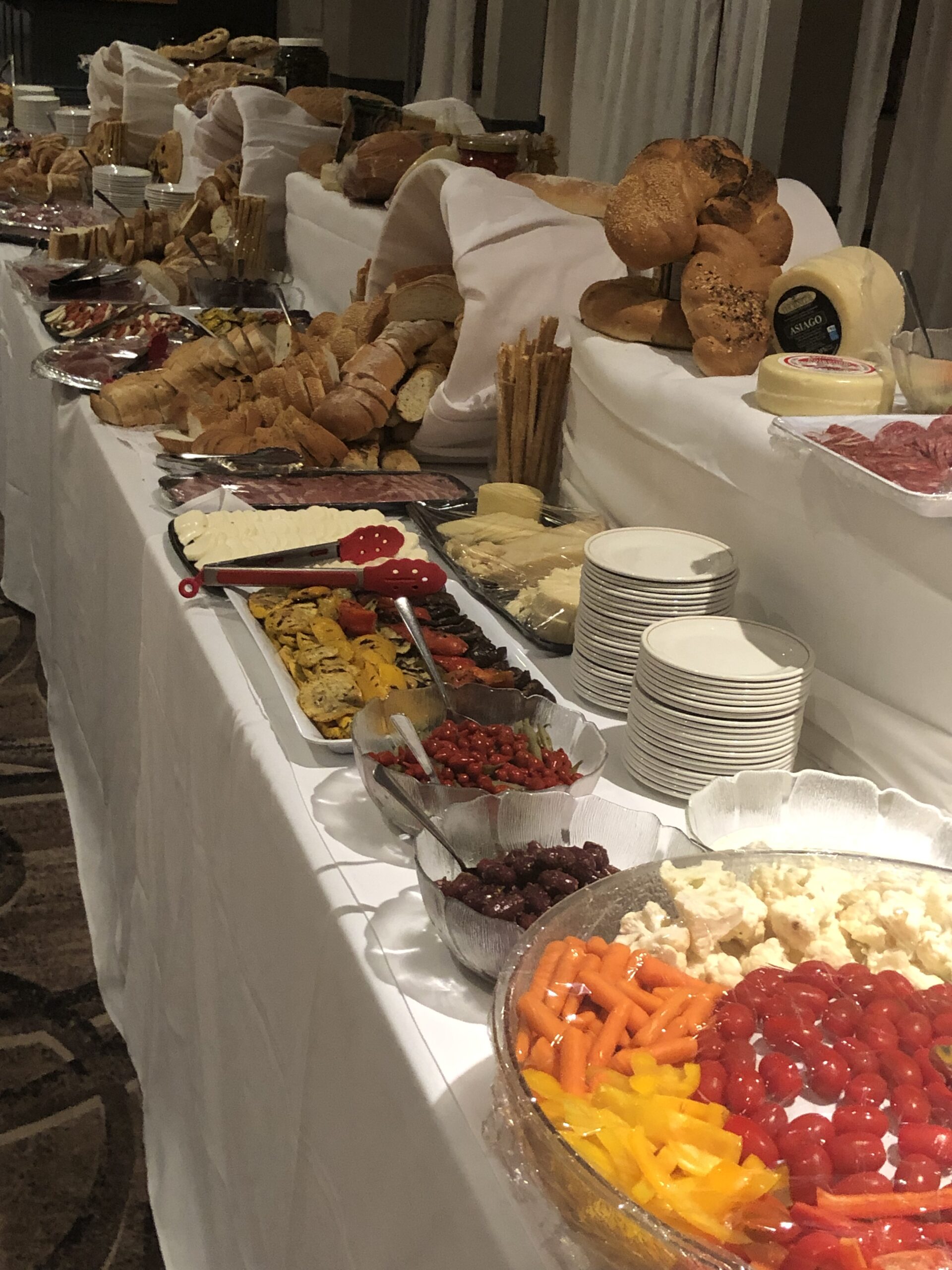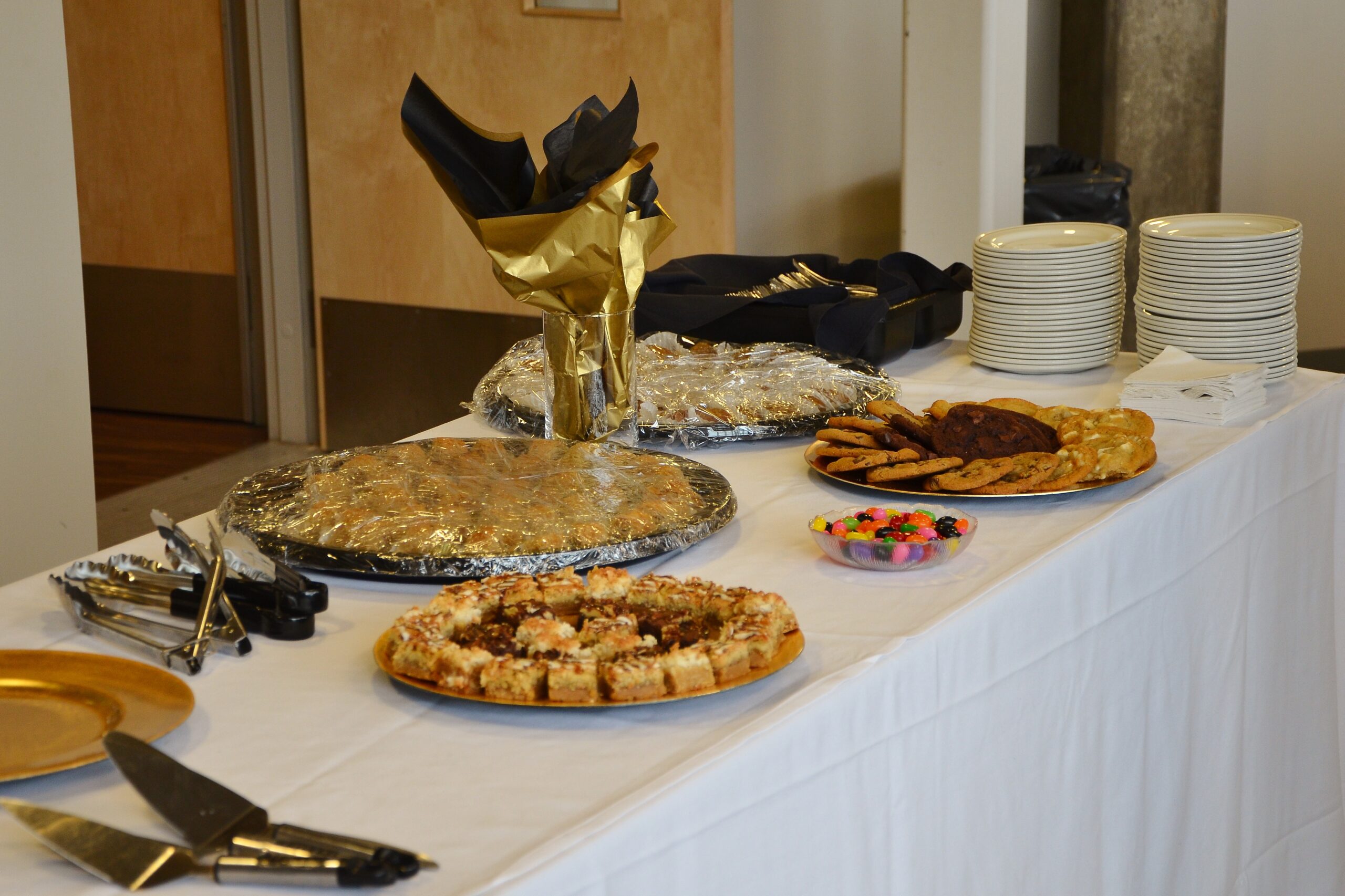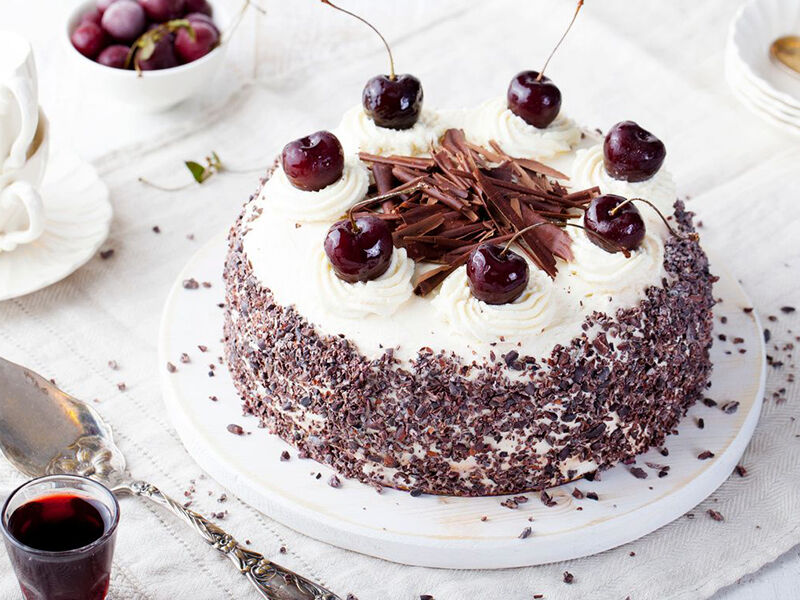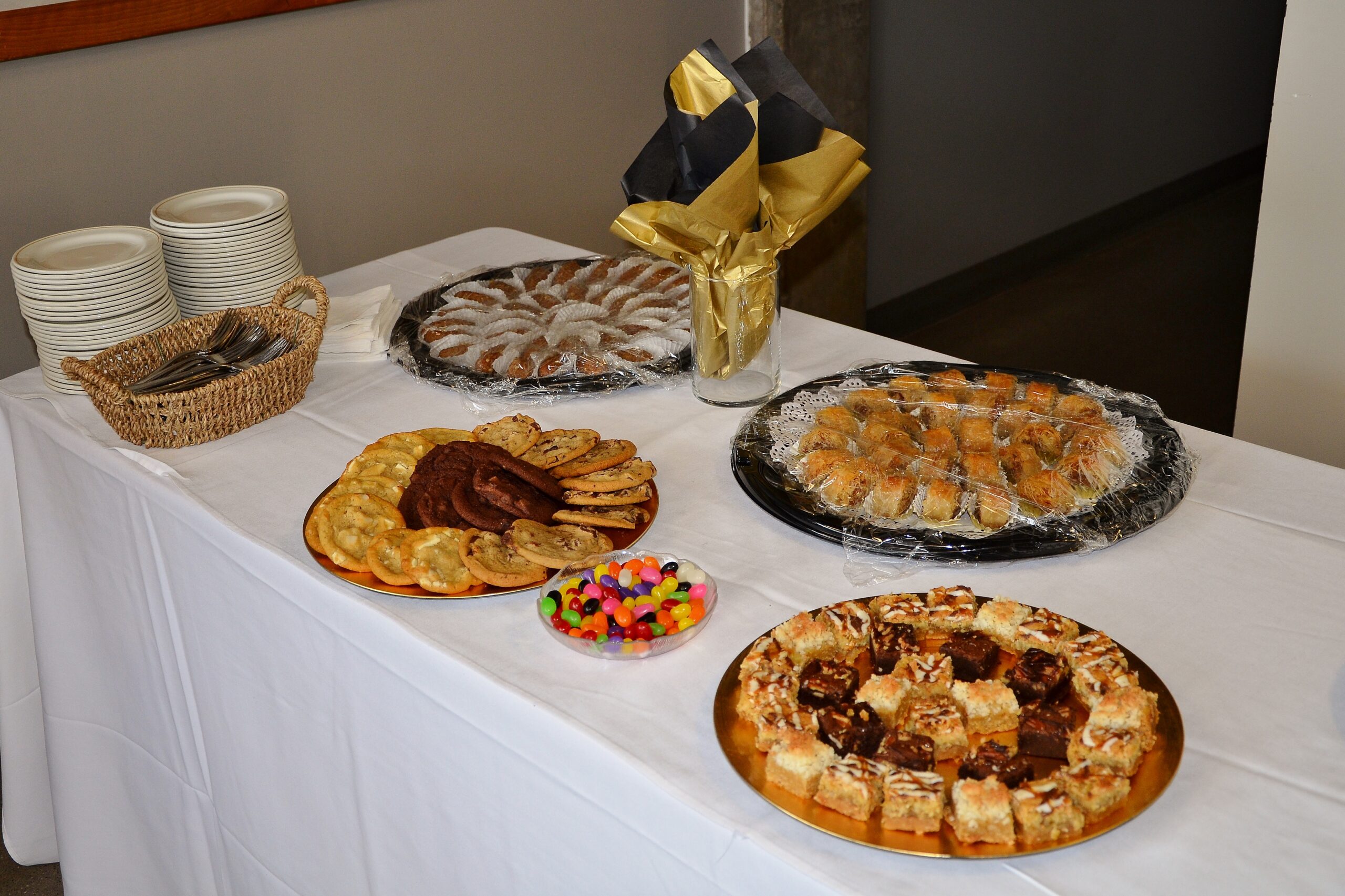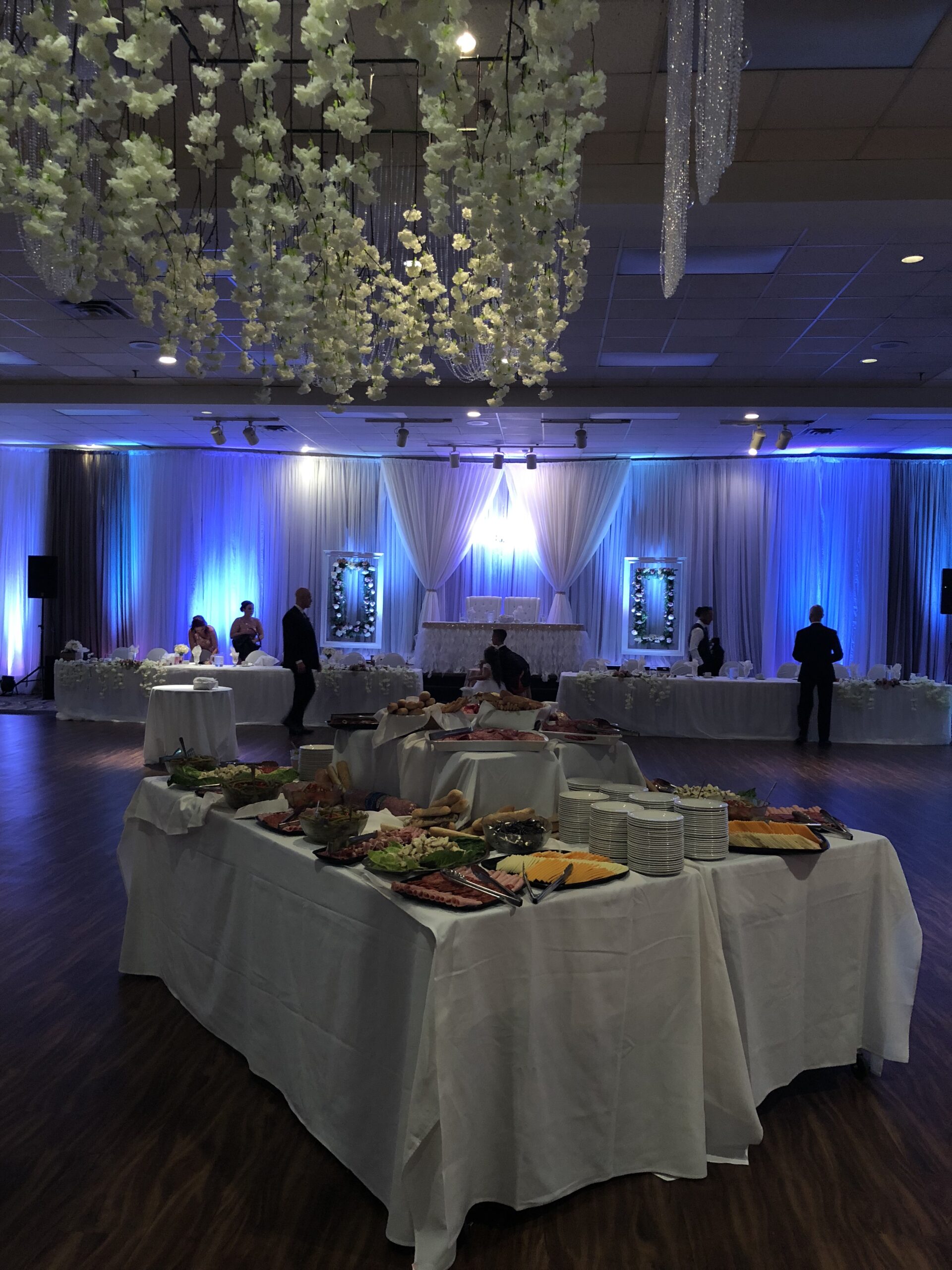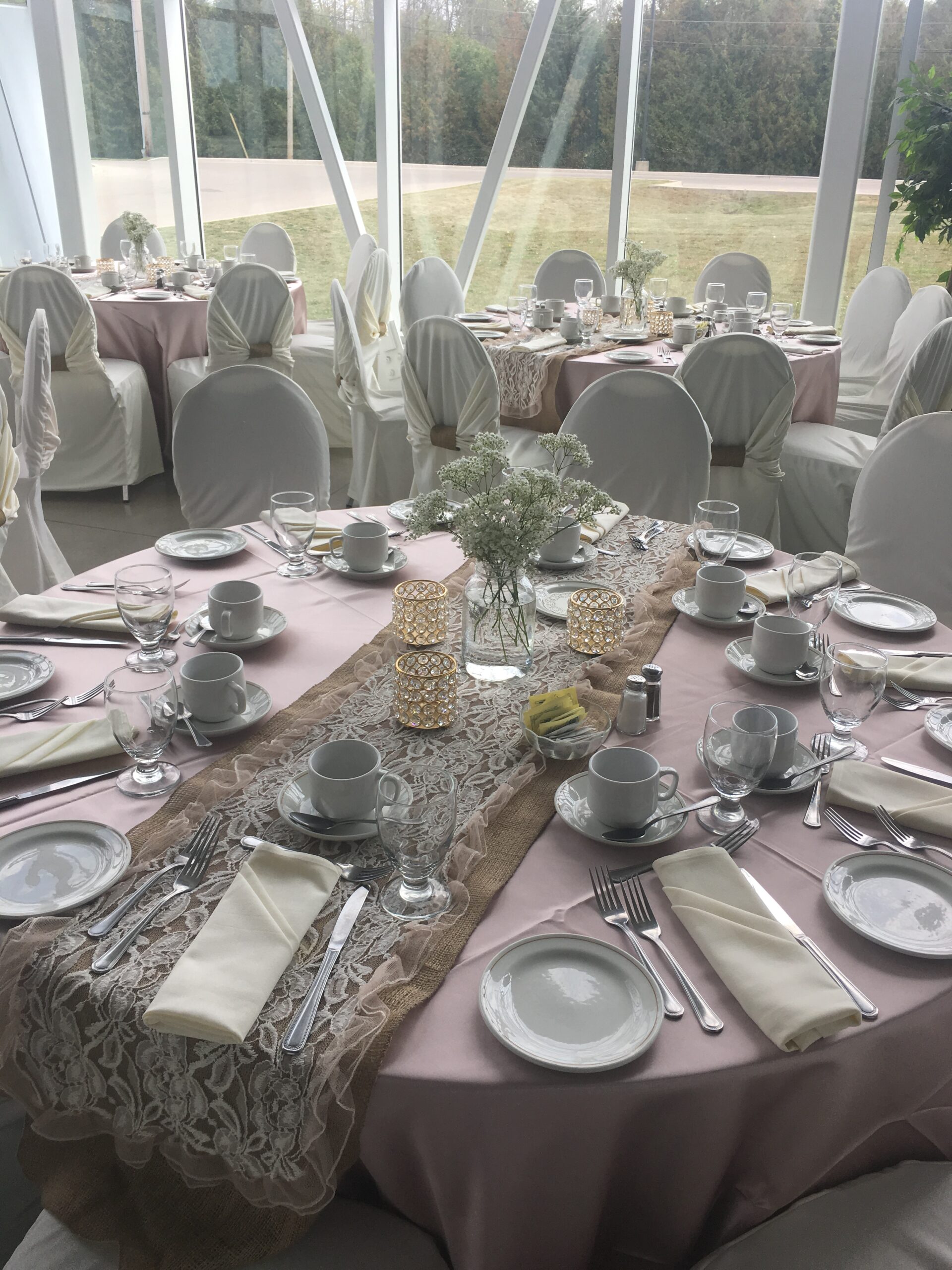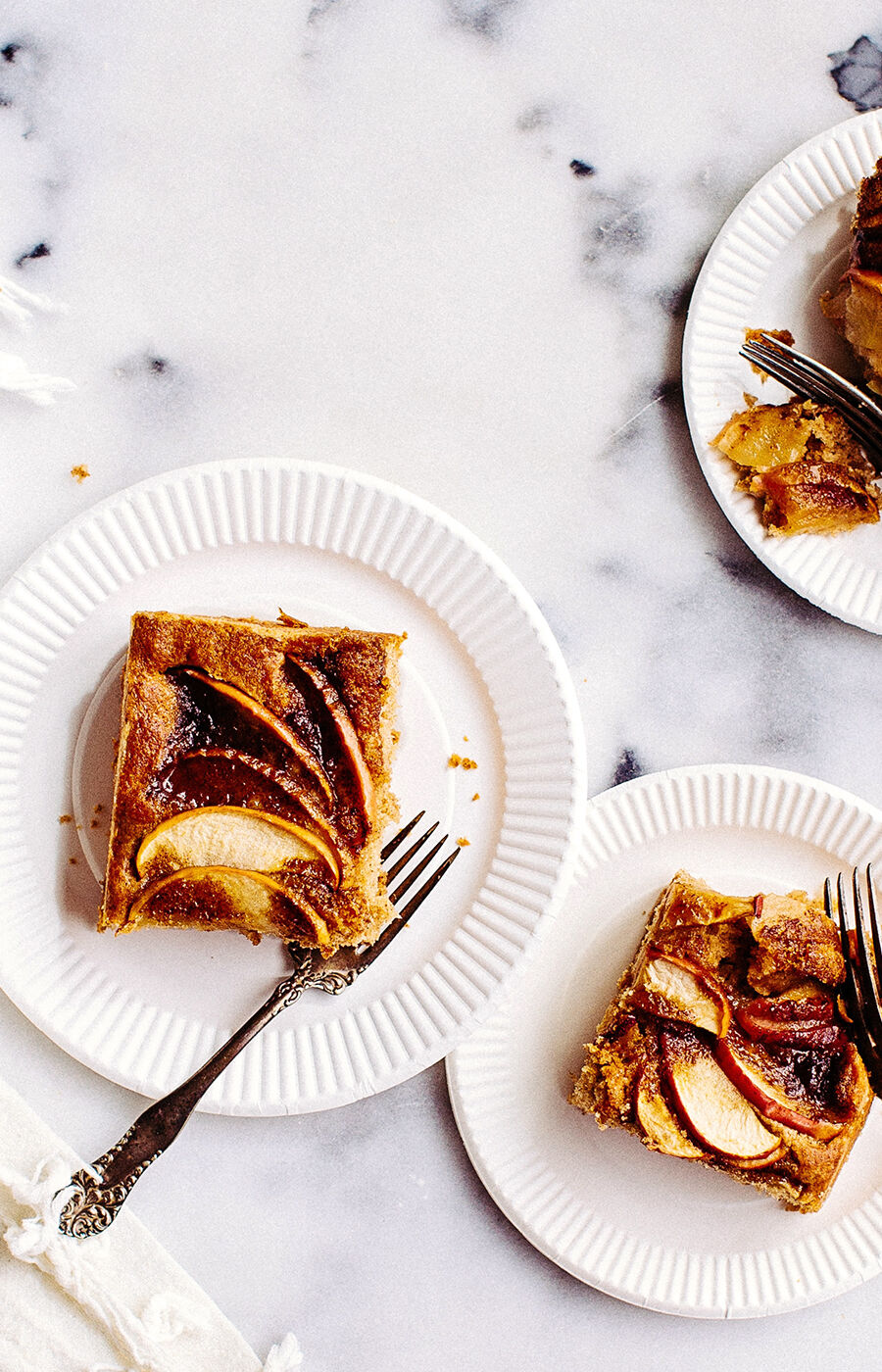 The following menus are just examples of what we can do for you. We will work with you and offer suggestions based on your event and your guest tastes.
Options are full service or buffet style with lunch or dinner
---
Cold Salad Menu
Your Choice of any Two
Caesar Salad ∫ Greek Salad ~ Tossed Garden Salad
Gourmet Pasta Salad ~ Chick Pea Salad
Coleslaw ~ Potato Salad ~ Macaroni Salad ~ Pickled Beets
Dinner Rolls & Butter
Coffee ~Tea ~ Dessert Included

---
Buffet Menu
Greek salad, garden salad, Caesar salad, pasta salad, kale & beet salad, vegetable & dip trays
(choice of 3)
dinner rolls & butter
Your Choice of any Two
AAA roasted striploin beef roasted chicken with pan gravy chicken souvlaki & tzatziki
garlic dill baked haddock lemon farmed tilapia pasta primavera
vegetable & tofu stir-fry penne with tomato & parm lasagna (meat or veggie)
Dessert
platters of assorted cakes, squares & fresh fruit, coffee & tea station
---
Appetizers
Welcome your guests to your special event. As they enter the banquet hall, you can either pick from hors d'oeuvres served on reception tables
or butler service where our staff will be circulating with your selection of preferred mouth watering hors d'oeuvres.
vegetable platter & dip
fried pita & humus & tzatziki
cheese & crackers
xoriatiki skewers (tomato & feta)
tomato-braised miniature beef meatballs
spanakopita, tyropita
tortilla pinwheels (veggie/meat)
caramalized onion tartlet
mushroom tartlet
Greek loukaniko
chicken bites stuffed with cheese
chicken souvlaki bites with tzatziki sauce
dolmades (rice only)
Reception Table
Cheese & Crackers with Red and White Grapes
Fresh Vegetables and Dip
Butler Service
Meatballs, Sausage, Zucchini Sticks
Chicken Bits, Mini Egg Rolls, Battered Shrimp
---
Dinner Entree Selections
All entrees include: one choice of salad (plated or family style), dinner rolls & butter,
Greek lemon roasted potatoes & steamed vegetables, dessert, coffee & tea service
Peppercorn Steak
10oz AAA Striploin crusted with grainy mustard & cracked pepper with brandied peppercorn sauce
Filet Mignon
7oz AAA beef tenderloin served au jus and horseradish
Prime Rib
10oz AAA beef prime rib seasoned with kosher salt and cracked pepper, served with pan jus and horseradish
Salmon
8oz Maple glazed salmon with preserved lemon
Stuffed Chicken Breast
stuffed with feta cheese & spinach or asparagus & asiago cheese
New York Striploin Beef
7oz AAA striploin beef served with prepared horseradish and gravy
Boneless Chicken Breast
pan-roasted lemon & herb crusted served with lemon or mushroom sauce
Half Chicken
slow roasted with lemon & herbs
Farmed Tilapia
7oz pan seared & herb crusted served with lemon sauce
Your Choice of Salad of:
Caesar, Garden, Greek or Mixed Greens
Roast Potatoes, Mashed Potatoes or Rice Pilaf
Baby Carrots, Green Beans, Garden Mixed Vegetables or Fresh Seasonal Vegetables
Add Your Choice of Soup
Add a Pasta Course
---
Dessert Suggestions
Ice Crème Crepe
ice cream wrapped in a sweet crepe with strawberry coulis and chantilly cream
New York Cheesecake
served with whipped cream and cherry or strawberry sauce
Vanilla Bean Cake
rich vanilla cake with strawberries and chocolate sauce
Chocolate Raspberry Cake
chocolate cake served with fresh berries and chantilly cream
Maple Extreme Cake
maple vanilla cake served with caramel sauce and berries
Raspberry Greek Yogurt Cheesecake
served with raspberry puree
Walnut Baklava
served with chocolate sauce and fresh berries
Apple Blossom
individual apple tart served with caramel sauce
---
Late Night Buffet
Poutine bar
Greek Fries
Gyro (chicken shawarma) bar
Chicken wings
Boneless pork ribs
Chicken or pork souvlaki with pita & tzatziki
Battered chicken breast chunks
Pizza
Perogies
Fresh fruit platters
Assorted dessert squares sundae bar
Assorted Cold Cuts with Fresh Baked Buns & Cheeses
Coffee & Tea
Your Cake and Pastries
---
Book an Appointment
If you would like to schedule a tour of our property and discuss the many possibilities your upcoming event needs
please contact us at:
519-686-8466
[email protected]